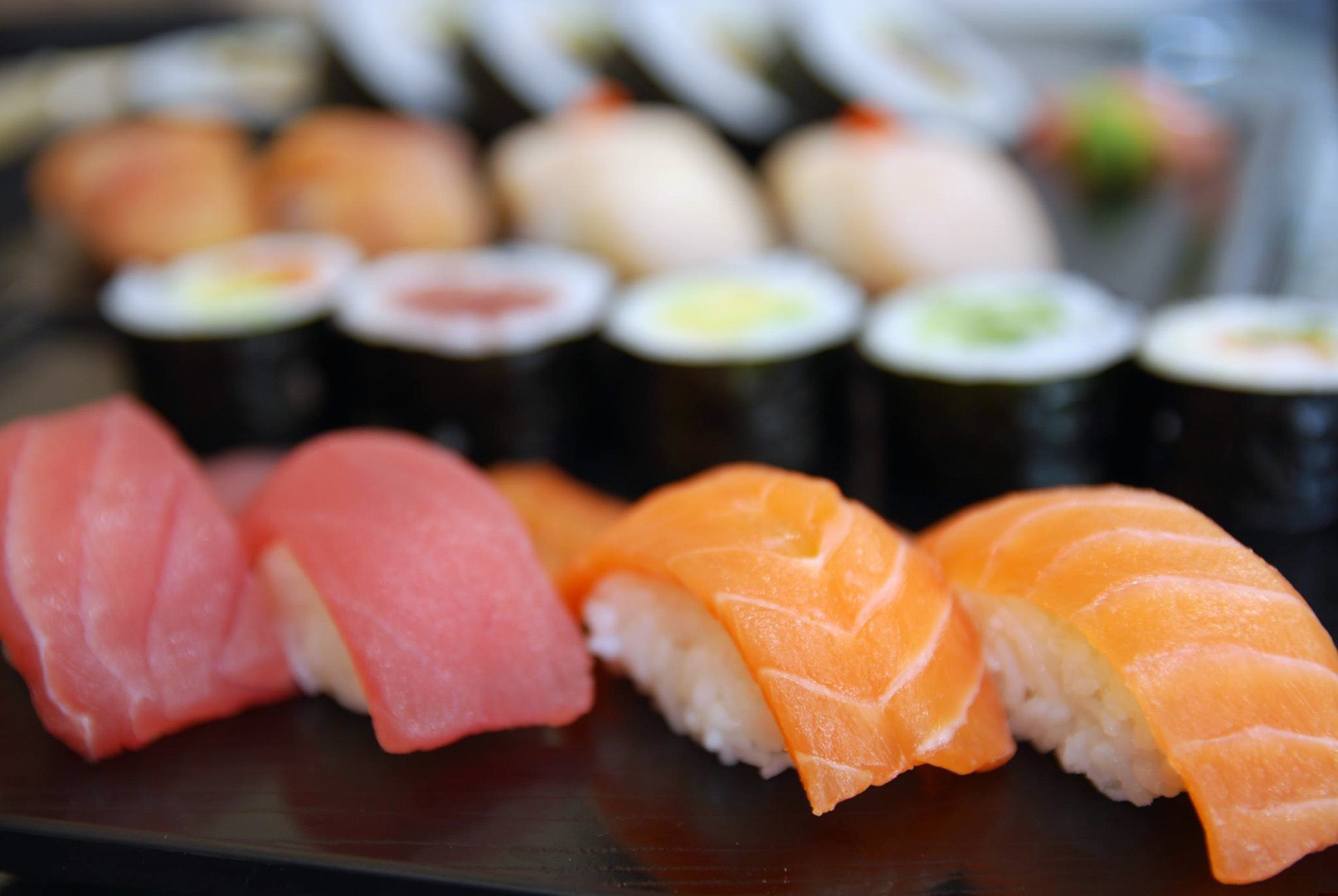 Madame Saito, Queen of Sushi
The HeadHouse Café
122 Lombard Street, Philadelphia, PA 19147
(215)922-2515 [Restaurant] (215)815-8266 [Madame Saito Cell]
www.HeadHousePhilly.com www.QueenofSushi.com madamesaito@gmail.com
Sushi Class with Madame Saito: Learn to make your own sushi, eat what you make, and take home a surprise!
Making Sushi Rice
Ingredients: Vinegar Dressing:
– 3 cups short grain rice (Kokuho Rice) – 8 tablespoons rice vinegar (Marukan)
– ½ teaspoon salt (Morton) – 3 ½ cups water
Tools:
– ZARU – a colander or a sieve – NABE – rice cooker
– HANKIRI – a wooden Japanese mixing bowl made of Sawara Cypress
– UCHIWA – paper fan – FUKIN – four white kitchen towels
Total cooking time: About 1 hour – Each cup of uncooked rice will make 3 cups of cooked sushi rice, which will be enough for 9 sushi maki.
Instructions:
1) Wash the rice until the water runs clear, and then place the rice in a large colander (ZAUR) and drain for 30 minutes.
2) Place the drained rice in the rice cooker (NABE) and add water. Use a wooden paddle to even out the level of rice. Place the lid on the cooker and bring to a boil over medium heat.
3) Once at a boil, stir the rice with the paddle to avoid burning. Cover the rice once again, and lower the burner.
4) Cook for 20 minutes until water is gone. Turn off the heat and let simmer for 10 minutes.
5) While the rice is cooking, mix vinegar dressing ingredients in a bowl.
6) Transfer the cooked rice into a bowl (HANKIRI) and spread the rice evenly over the bottom. Next pour the vinegar dressing onto the rice evenly.
7) Quickly, in a slicing motion, use one hand to mix the rice and dressing using the paddle, and the other hand to fan excess vinegar away using the (UCHIWA). Be careful not to mash the grains.
8) Cover the prepared sushi rice with a clean towel to bring it to room temperature. The sushi rice is now ready to be used for sushi-making!